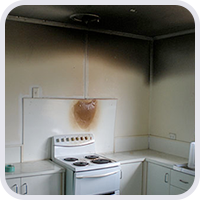 After the firefighters leave, it might seem like the danger has passed and the house is safe from any further destruction, but without professionals to help clean the smoke damage, the home will never return to normal. While the principles behind smoke damage restoration are fairly simple, it requires a lot of experience and manpower to perform adequately, and this means that it shouldn't be attempted by a homeowner on his or her own.
Obviously fire is always the immediate danger, however once it is gone, what it leaves behind will continue to affect your home or business. Ash, soot and smoke, if left unhindered, will cause extensive corrosion, etching and discoloration, not to mention lingering powerful odors. Professionals like Quickdry Response that are trained to clean fire and smoke damage can stop this before it becomes a major problem, assuming they are contacted soon enough.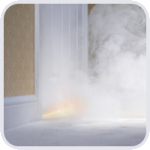 There are many companies out there that advertise their ability to restore areas affected by fire, but only those with proper training and certification should be considered. The Institute of Inspection Cleaning and Restoration Certification (IICRC) is the main oversight agency in this industry. The IICRC requires its registrants to take extensive coursework before earning their certification. This is a symbol of excellence, and those that uphold the standards – such as Quickdry Response are at your service.
After the cleaning / mitigation process is complete, United Restoration LLC can then help restore and repair your property.