Rebuilding Your Home or Business
When your property is damaged by water, fire, mold, storms, or another disaster, cleaning up the mess is only half the battle. In most cases, repairs or reconstruction will be necessary to restore your property to its pre-loss condition.
United Restoration LLC offers full-service property restoration services and can see your property through from start to finish. We understand that when your property is damaged you need help fast, and our team will work quickly to mitigate the damage and make any repairs to completely restore your property.
Property Repairs
With water, fire, and mold damage, it is not uncommon for the mitigation and cleanup work to require the removal of drywall, flooring materials, cabinets, and more. At United Restoration, our experienced team is here to return your property to its pre-loss condition.
Our professional team will:
Install or repair drywall
Install/reinstall flooring
Reinstall cabinets
Repair lighting and electrical
Paint and finish walls
And more!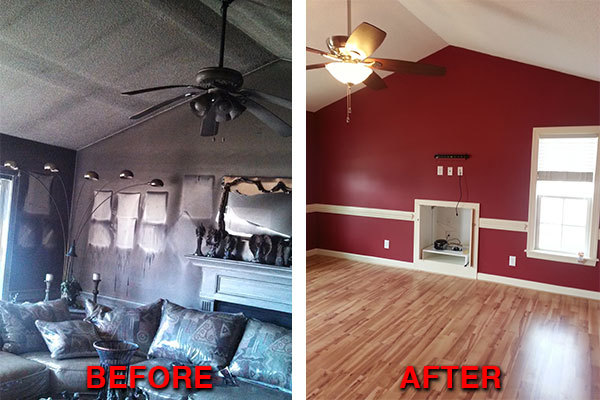 Reconstruction
Fires damage, storm damage, and other types of structural damage may require reconstruction. Reconstruction may only involve a portion of your property, or in some cases a complete rebuild may be necessary. We will work with you to survey the extent of the damage, develop a plan for reconstruction, and assess whether your property is safe to occupy.
No matter how extensive the damage, United Restoration LLC can help. We are experienced general contractors with many years of experience building and restoring properties. You can count on us to work quickly while maintaining high standards for construction and service. We have helped several homeowners and business owners in your situation, and are here to help you, too.
Contact us today if your property has been damaged and needs repairs or reconstruction services.